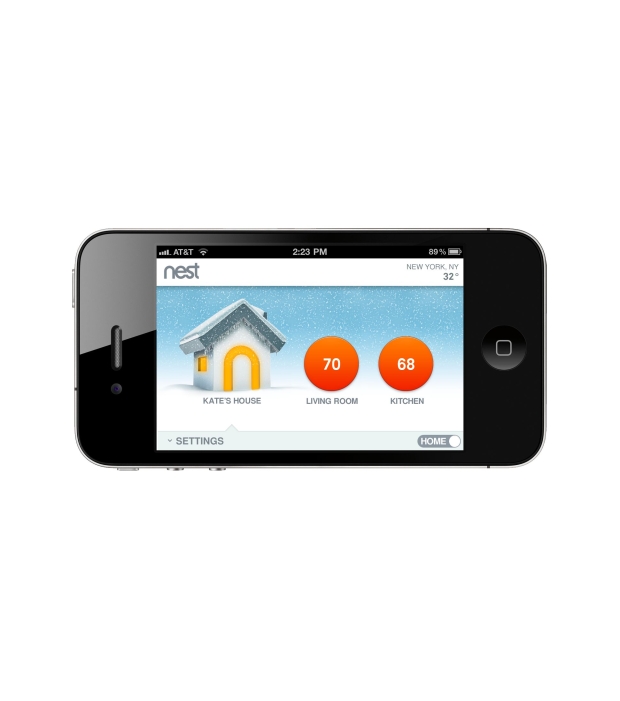 With the buzz created by the launch of the new Nest thermostat, it seems the ease and convenience of remotely addressing thermostat settings may be the new trend for the masses. It's not like Nest invented remote monitoring. This type of energy management has been around commercially for years via BACNet, Lons, Crestron or a number of expensive BMS networked systems. It's just that now, more than ever, the residential and light commercial consumer is looking for ways to monitor their energy consumption and adjust their comfort remotely. Nest wasn't even the first to do this for the individual consumer. Both Honeywell RedLink and EcoBee have had WiFi networked thermostats on the market for a few years. They even had Android and iPhone apps available for monitoring and adjusting remotely as well. So why has Nest gotten such buzz and not those first to the market?
Nest's brand is really based upon its simplicity. They went to market with the assumption that most folks were do-it-yourselfers, who didn't want to hire a professional to install their thermostat, so they simplified the process. Heck, they even give you a screwdriver with interchangeable bits. No wiring diagrams, just labels to put on your 24 volt wiring to key to the old thermostats contacts. Of course, most of these should be color coded anyway, but they make no mention of that. There is no proprietary gateway or network required (like RedLink), just your own WiFi. The other manufacturer's have protected their primary distribution partners (i.e. wholesalers and contractors) and remained with 3 step distribution while Nest has marketed (and sold) directly to the consumer. Not even Home Depot gets a cut. Nest uniquely understood that their target market was the tech savvy consumer who most likely has an iPhone or an Android and can set up his own WiFi network. The days of marketing to the consumer who can't program his own VCR are gone. Besides, if you can't install it, they figure your kid can.
However, there might be a bit of shortsightedness in this approach. By cutting out two steps of the historical distribution market, you also cut off significant access to an established market channel. Many contractors have a large and established service agreement base and they will not market a product to their customers if they cannot share in the profit center. Nest may not need to coddle the wholesaler because they usually do not deal directly with the consumer, but contractors are still the gatekeeper because their skill set is required to install, maintain and service heating and air conditioning systems.
Nest Labs has sold out its initial production quota of the learning thermostat and may continue to do so until the initial hype and demand subsides. Ultimately, though, Nest will need access to a larger consumer base who are not part of the iPhone generation and they will need contractor partners to access this market. That won't happen until they develop a program that allows for a mark-up or profit sharing relationship via a contractor stocking or consignment program. This probably won't develop until Nest has units sitting in warehousing distribution channels when supply has caught up with demand.
As always, to keep up to date with what's new in HVAC technology, visit our website at airideal.com and follow us on Twitter @airideal and at our Facebook page!