The folks at SparkFun did a teardown of what makes the Nest learning thermostat tick. As the author says, "It's always fun to see the wizard behind the curtain".
Link here to the SparkFun article.


Add to this the NY Times Tech Guru David Pogue is enamored with his new Nest and it looks like Tony Fadell has really hit a nerve. It looks like techies may be falling over themselves to spend $250 on their new "iStat".
Link to David Pogue's article here.
The Wall Street Journal's "All Things D" interviews Tony Fadell, who discusses the design concept, selling out the first production lot and funding: Link Here
Yes, if you haven't noticed, we drank the Nestade. That is our new Nest pictured below…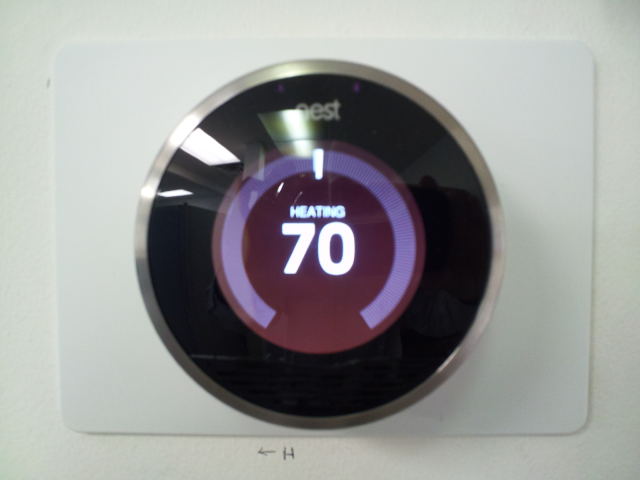 As always, to keep up to date with what's new in HVAC technology, visit our website at airideal.com and follow us on Twitter @airideal and at our Facebook page!